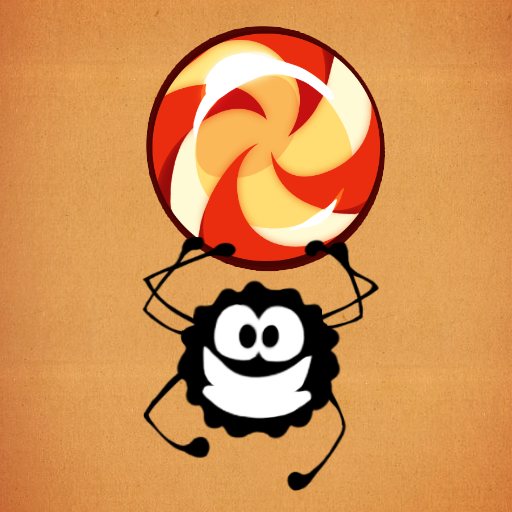 The Spiders are the primary antagonists of the popular game franchise Cut the Rope. They serve as the main antagonists of the games Cut the Rope and Cut the Rope 2. Whereas one particular spider serves as the villain in Cut the Rope Magic.
Cut the Rope
They are introduced in the Fabric Box, and they will steal your candy if do you not cut the rope they are on before they reach the candy. From there on, each time one of them is connected to the rope the candy is on, they will start climbing down and try to get it, if the player fails to stop them they will take the candy, taunt Om Nom (the protagonist) and jump out of the screen, failing the game. Two achievements, Spider Buster and Spider Tamer are given out to players who have dealt with numerous spiders. Another achievement (Windows Phone only) called Spider Lover for letting the spider steal candy 100 times.
Cut the Rope 2
Spiders appear in the intro for Cut the Rope 2, but do not currently appear in gameplay. They are seen in a hot air balloon stealing all of Om Nom's candy, as well as accidentally pulling him out of his home's window and throwing him into the open. Here he meets his siblings, The Nommies, who decide to help him get all the candy the Spiders have taken and dropped down.
Om Nom Stories
So far, the spiders have only appeared in the episode Unexpected Adventure, where they reprise their roles they have in the beginning of the game Cut the Rope 2.
Community content is available under
CC-BY-SA
unless otherwise noted.